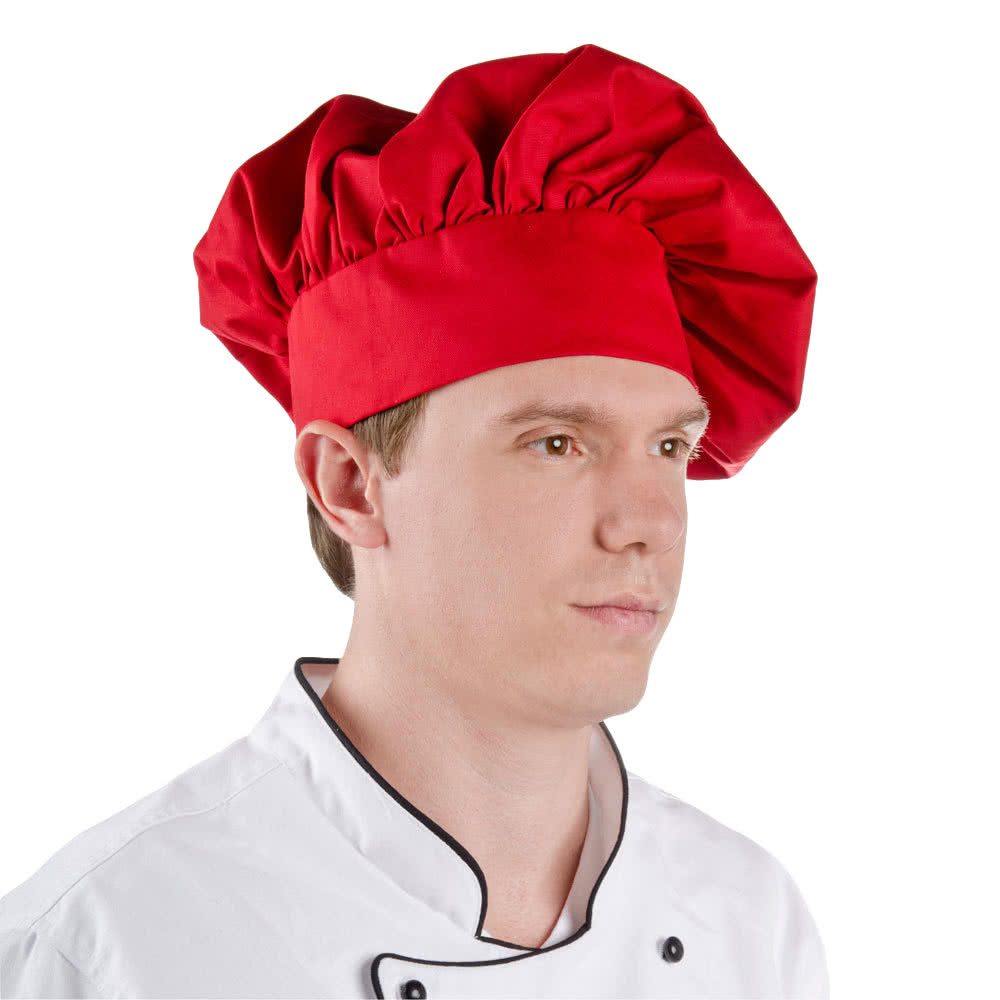 Customized chef hat | Best Gift | Great Idea
A Chef Hat For Creating A Professional and Elegant Image
A chef hat makes for a vital component of the apparels worn by chefs. It not only completes their overall look but adds an element of safety as well. It is important for the chef to keep their head covered with a chef hat in order so that no hair could fall in the food. A chef hat also determines the rank of the chef. The more the height of the hat is, the higher the rank/positions the chef enjoys.
Chef hats generally vary from country to country. However, traditional ones have been replaced by trendy, personalized chef hats, across the globe. Have a look at some of the characteristics of personalized chef hats:
Images or logos are printed on these hats. The image can depict any special event, festival or a special message. A

 

chef hat

 

with a logo imprinted on it is usually a part of a promotional campaign conducted by the company. A chef may be asked to wear a

 

chef hat

 

with a logo of the restaurant they work in.
A

 

chef hat

 

may have a special text written on it as well. It may be accompanied by an image; however, it isn't mandatory. Some chefs get a certain word or line printed on their hats. This is done in order to add an element of personalization to their apparel and have a standout appearance among the rest of the crew in the kitchen. This special text usually is a reflection of their personality and thoughts.
Personalized chef hats are often used as gift items. People present their loved ones with specially personalized chef hats,

 

chef aprons

 

This shows that they have put an extra effort into selecting the gift for their loved ones. Hence, their relationship/friendship gets strengthened.
When it comes to custom chef hats, the high-quality fabric is used. Since the chef remains in the kitchen most of the time, smoke can greatly affect the quality of a

 

chef hat.

 

The design imprinted on it can also fade away. However, in case of a

 

chef hat

 

made using premium quality fabrics, there will be no such issue. It will be able to last for a longer period of time resisting routine wear and tear without losing its sheen.
A

 

chef hat,

 

as stated above, completes the look of a chef. While a personalized

 

chef hat

 

can add value to their overall personality. A special message in form of a picture or text can get them noticed even in the crowd.
If you are also planning to get a personalized chef hat either for yourself or for your loved one, the first thing you need to is to select a reliable company that offers screen printing, embroidery services. Most of the companies that offer t-shirt printing services can accept your order of a personalized chef hat as well. Search for screen printing services near me and place your order. You will get a personalized chef hat within a few days.